What Cleaning Process Do You Need?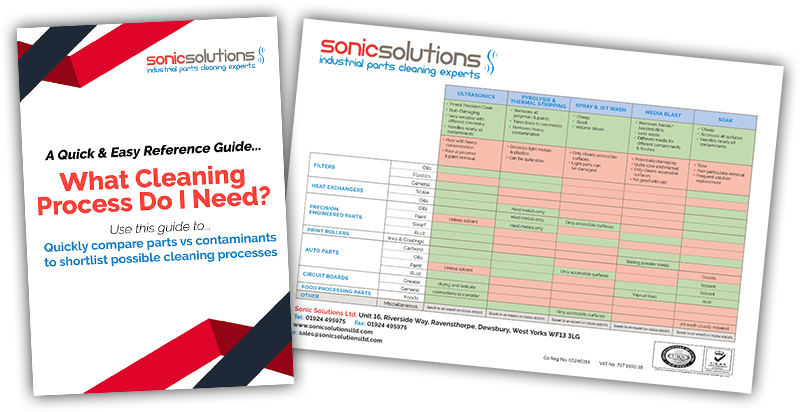 A Quick & Easy Reference Guide…
Use this quick reference guide to compare parts vs contaminants and shortlist possible cleaning processes (Ultrasonics vs Pyrolysis vs Jet Wash vs Vapour Blast vs Soak).
It's a high-quality printable landscape PDF so feel free to print it off and stick on the wall or leave it on someones desk for whenever the info is needed at a glance.
Enter your details to subscribe to our newsletter and your copy will land in your inbox in no time.
Filling in the form will add you to our marketing automation CRM. You'll get a copy of the guide emailed and a follow-up sequence of emails – all of which contain advice and insight that will genuinely help you with any industrial parts cleaning. You can't get the guide without opting into our mailing list (that's the trade-off for the free high-quality content!) But you can easily unsubscribe from the follow-up emails in the usual way if you want to. The guide is still yours to keep of course.