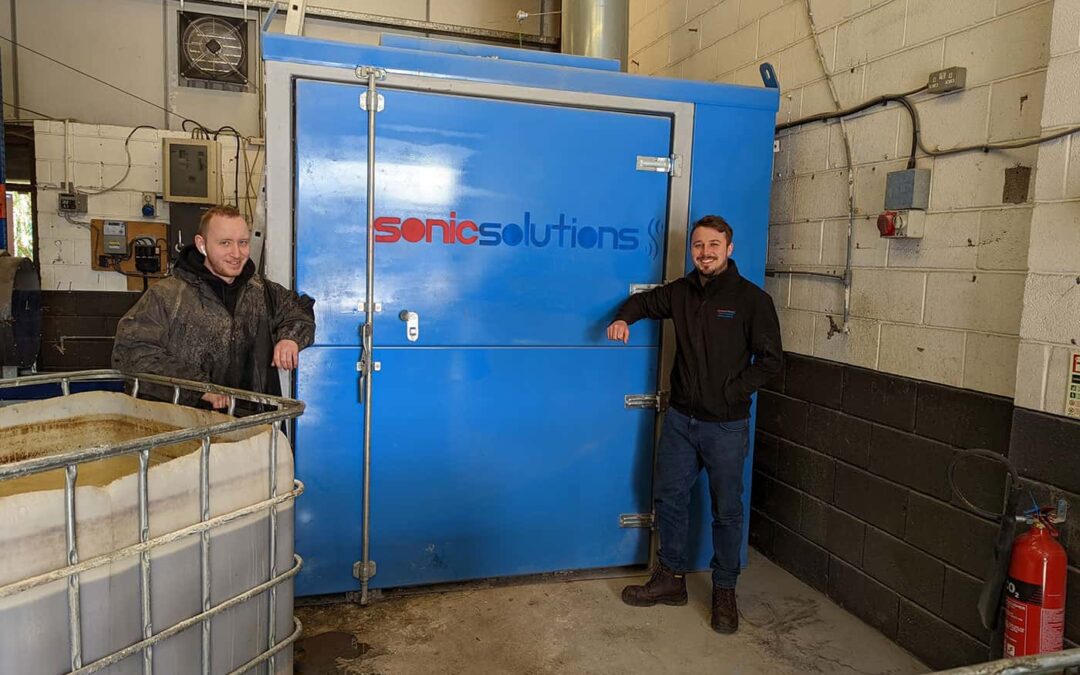 Our Pyrolysis Burn-Off oven has now been in action for 12 months and it has been a huge success. We go above and beyond what the competition offers for a holistic, multi-stage cleaning process using the oven and some supporting processes. The results have been fantastic and we have many satisfied customers from the past year.
Over this time, we have cleaned everything from filters and spinnerets to jigs, extruder screws and over parts – we have even cleaned baking trays with superb results. The industrial parts cleaning process removes baked-on paints and plastics, as well as stubborn food residue that cannot be removed any other way. Some of the jobs completed have left items looking as good as the day they were bought.
The importance of clean industrial parts
When your industrial parts are kept clean to the highest possible standards, your business saves time and money, not to mention a lot of hassle. Our holistic approach with varied cleaning techniques will vastly reduce your spend on consumables and allow you to focus on productivity. Whether your contaminants are paints, plastics, food or anything else, we have a solution with our pyrolysis burn-off oven and complementary processes that will work for you.
We do it all in-house with our cutting-edge equipment and guarantee fast results that will impress right down to the finest detail. We also bring a wealth of expertise and experience to the table to ensure even the most challenging contaminants will never cause delays.
What makes the Sonic Solutions pyrolysis burn-off special?
Most companies offering this service focus on a quick burn in the oven followed by a basic clean with a jet wash. Our process involves a much slower burn in the oven, aimed at protecting the underlying metal via slower heating and cooling. We have a wealth of understanding about the temperatures required to tackle different contaminants on the items, so we will tailor the process to your needs.
After the heating process in the oven is complete, we undertake various complimentary cleaning processes such as:
Ultrasonic cleaning, perfect for removing contaminants like oil and carbon on your items.
Vapour blasting, where compressed air is mixed with an abrasive media in a water solution, removing more contaminants whilst leaving a smoother finish after completion.
Jet washing, using a state-of-the-art top-loaded Vixen jet wash to clean different sizes and shapes of parts.
We find that through balanced combinations of those complimentary cleaning methods, we can get the best possible results whilst cutting down on the time taken and the chemicals used.
A year of high-quality pyrolysis burn-off
The introduction of this burn-off oven has been a huge success for Sonic Solutions. We have developed our own processes to maximise efficiency and can offer significant cost savings against many other methods of cleaning. Plus the lack of hazardous chemicals or waste disposal makes it a very eco-friendly solution.
We are passionate about delivering nothing but the highest standards with our thermal stripping service. When you outsource this process to us, you are guaranteed fast, high-quality results and you will free up your own skilled workers to focus on the core tasks for your business.
Inferior cleaning can harm the performance of your equipment. It can also lead to problems that cause downtime and loss of your income. The last 12 months have shown that our processes are highly effective for a wide range of equipment and materials – the results speak for themselves and we have glowing testimonials from countless satisfied customers.
Contact our expert team at Sonic Solutions today and book a free trial clean to get a taste of what we can do for you.