Angels! A case study of Ultrasonic Cleaning industrial supplies, damaged by Floods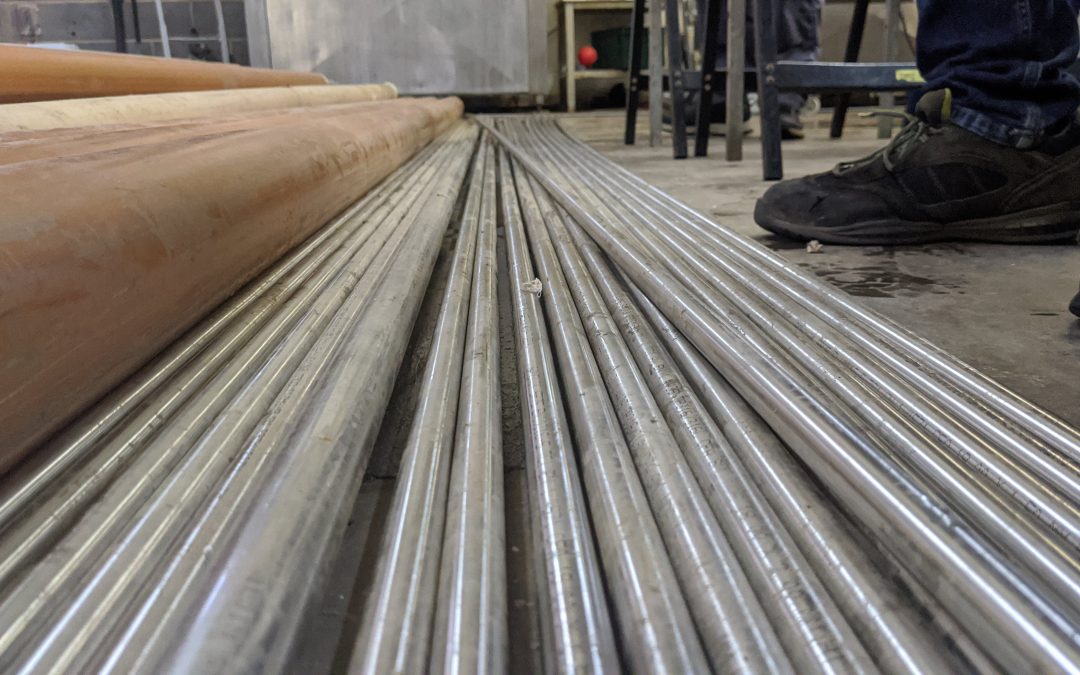 A good customer of ours, a supplier of stainless steel pipework and fittings, was unfortunate enough to be flooded in the recent storm Ciara. The majority of their stock, valued at over £50,000, was contaminated with floodwater, and unsaleable. They faced the following problems;
They needed to shift their stock so they could clean their warehouse but didn't have the manpower (although their insurance company did assist with the cleaning of the premises).

Business goes on. They had to continue supplying to their customers.

Although they could have replaced some stock very quickly and hence just scrapped the dirty stock, some parts have a significant lead time for delivery. These delays would have resulted in lost sales (insured) and more importantly lost customers (not insured).
They approached us to see if we could help them salvage some of their stock to keep going. We took a crew over and cleared all their fittings and some of their fast-moving pipework taking them to our unit to undergo our ultrasonic cleaning service. We cleaned in the order of priority dictated by their sales taking care to keep the same parts together to assist their restocking. We also took our crew to unload all the cleaned fittings into their cleaned warehouse. Then we did a repeat on all their remaining pipework.
How much did we clean? – a rough guide would be some X thousand fittings and over 1800 metres of pipework weighing over 5 tonnes.
How did we clean? – jet washing, ultrasonics, compressed air dry, packing back in same parts categories.
How much did it cost? – around 15% of the total value of the stock, which the insurers are understandably happy to pay rather than the full replacement cost!
How long did it take? – just over 2 weeks.
The episode has tested even this customer's iron resolve (she runs a farm in her spare time so not much phases her!) However she is just about back to normal and her business has kept running throughout. I'd like to think we have helped her turn a potentially permanent disaster into just a temporary crisis!
It isn't our normal type of business, and it's one I hope doesn't happen again to any of our customers, but I believe we did show our normal attitude to helping our customers solve their dirt problem.
And here's a very "not normal" customer testimonial:
"Andrew, you're an Angel! I can't see that being repeated either"
For more information about our solutions and your applications please call us today on 01924 495 975 or email sales@sonicsolutionsltd.com