We've Re-certified Our ISO: 9001!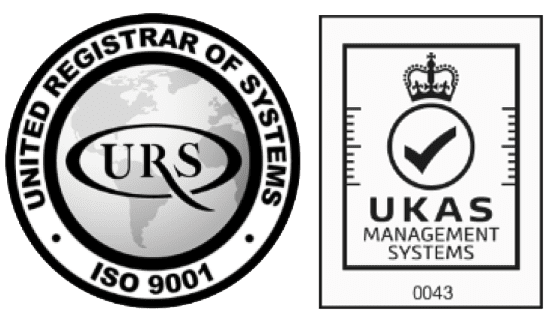 ISO 9001 is an international standard that specifies requirements for a quality management system (QMS). When a company achieves ISO 9001 certification, it demonstrates to customers and stakeholders that its processes are effectively managed and meet the highest standards.
ISO 9001 certification is a rigorous process that any business must undergo in order to prove its commitment to quality management. Over the last few weeks, our team completed an ISO 9001 inspection and we are proud to say that we met all the requirements and are now re-certified!
This certification is a testament to our commitment to quality and customer satisfaction and our team has worked hard to develop our processes that are both efficient and effective in ensuring we deliver a second to none industrial parts cleaning service. We are grateful for the recognition that ISO 9001 provides. Thank you to everyone who has helped make this possible!
Here are a few of our new and improved processes to ensure we are giving our customers the highest quality service possible:
We have an improved SOP system for scheduling, allowing more streamlined and repeatable processes, practically eliminating mistakes or typing errors.
From booking to returning a delivery, everything will now run smoothly and our customers will be kept updated throughout the whole cleaning service
ISO 9001 inspection complete and re-certified (certificate link below)
All parts we clean on-site are now logged within our own internal system
We remain committed to upholding the highest standards within our business to deliver the best possible industrial parts cleaning service we can.
Contact our expert team at Sonic Solutions today to see how we can help you.