Trial Clean For Futamura Group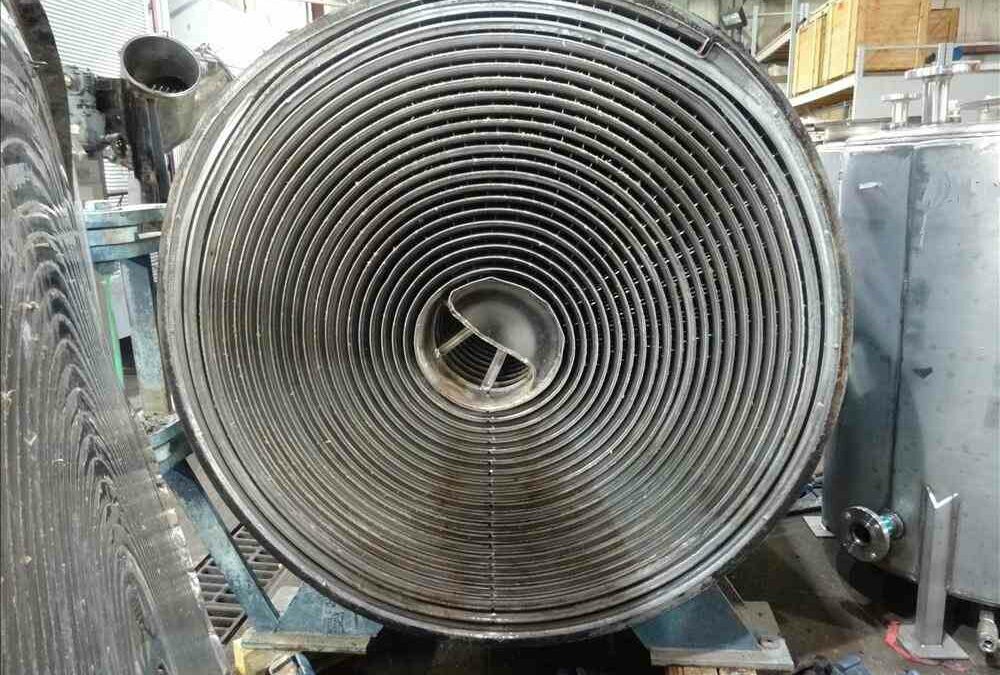 We recently carried out a trial clean for Futamura Group, a large Japanese chemical company operating just outside of Carlisle.
A first for us at Sonic Solutions, we were asked to clean a "Spiral Heat Exchanger". The customer asked us to remove sulphur deposits deep within the HX. Alpha Laval gave the go-ahead for us to use a multistage cleaning process consisting of pyrolysis burn-off in our gas oven followed by 2 rounds of ultrasonic cleaning. The results were fantastic! All contaminants have been removed successfully and the customer will be setting up a regular cleaning schedule.
This is a great example of our company's ability to take on new and unusual challenges and another reminder of how crucial a multi-stage cleaning process is for getting a quality clean for stubborn parts and components.  
We have cleaned a wide variety of specialist pieces of equipment over the years, and we remain armed and ready for whatever surprises come through our doors so if you have something unusual and/or specialist that needs cleaning, feel free to get in touch.