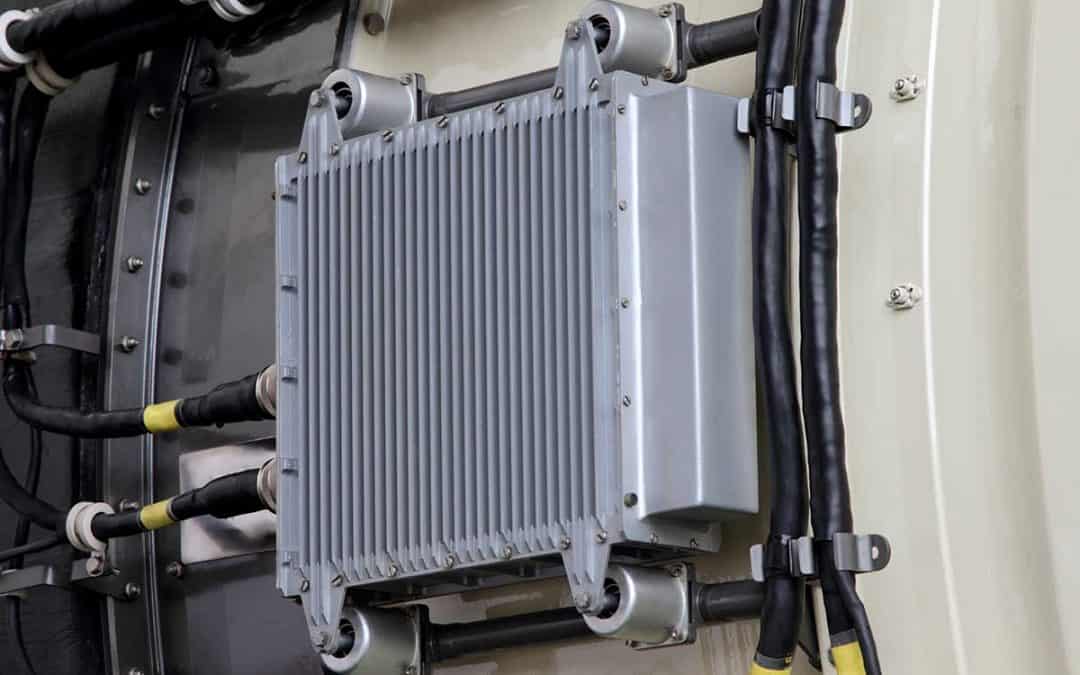 Business need
Light aircraft like Cessna and Hawker Beechcraft have a specialised heat exchanger that periodically blocks up internally with carbonised oils and greases. and externally in the fine aluminium heat dissipating fins from airborne particulates. Aircraft are grounded if the heat exchange system is not passed as airworthy, potentially costing a few thousand pounds a day.
Our role
The cleaning of grease and particulate from hard to reach places is almost custom-made for ultrasonics, but there were 3 considerations with this job. Number 1 was that the fins were very easily damaged being made of thin aluminium and damage is irreversible. Number 2 was we can't use the usual, heavy alkaline degreasing chemicals we would normally use since these react with aluminium. Number 3 was we had a rigorous cleaning standard from Honeywell, the heat exchanger's manufacturer, to adhere to. We therefore opted for a slightly longer and more careful clean with an aluminium friendly solution containing water miscible, non-aromatic solvents. We monitored the progress throughout the process taking extra care when handling not cause any damage. Finally an extensive flush through to remove any remaining loose particulate, check flow rates through the internal pipework, and remove residual smells of the cleaning chemical as the unit heats up.On occasion we have also cleaned associated ducting, pipework, gauges and valves using the same basic process, and with the same successful outcome.
The outcome
The final results were impressive. A combination of ultrasonics, light water jetting, and flushing restored the heat exchanger to airworthiness within the 3 day period allocated for ground maintenance. Asides from the cost of a new heat exchanger, multiple thousands, the additional cost of waiting for a replacement were avoided. Whilst not a frequent customer it is telling that Sonic Solutions have been cleaning these heat exchangers for over 10 years through 3 reincarnations of the aircraft maintenance Company, with the same personnel returning to us each time ! We also learnt how best to handle heat exchangers with a similar configuration and over the last 10 years have repeated this process with the same successful outcome.