How to Clean Heat Exchangers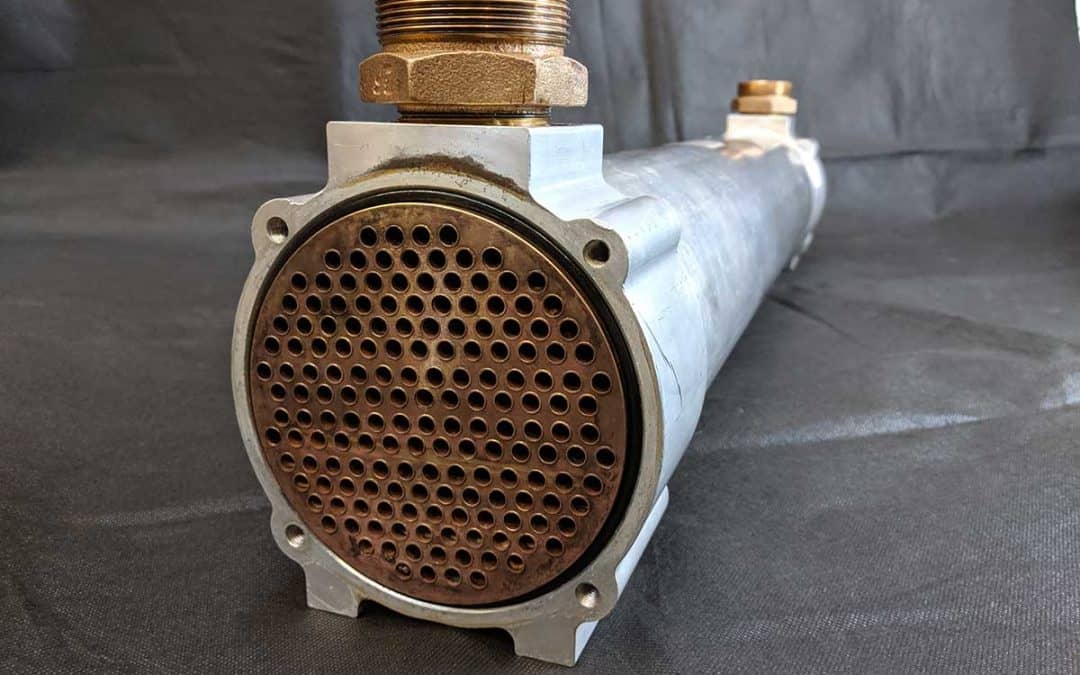 Heat exchangers are an essential component in many industrial and commercial systems, including HVAC, power generation, and chemical processing. They are used to transfer heat from one fluid or gas to another, allowing for efficient energy transfer and temperature control.
One of the key benefits of heat exchangers is their ability to save energy by allowing for efficient heat transfer. This can lead to significant cost savings, as well as reduced greenhouse gas emissions. Additionally, heat exchangers can help to extend the life of equipment by preventing overheating and reducing wear and tear.
Despite these benefits, heat exchangers can become clogged with debris and buildup over time, which can significantly reduce their efficiency. This is why the regular cleaning and maintenance of heat exchangers is so important.
The Effects of Buildup on Heat Exchanger Efficiency
Buildup in heat exchangers can have a negative impact on their efficiency. The debris and buildup can include materials like dust, plastic particles, and other contaminants which can accumulate over time and affect the heat transfer efficiency. This will decrease the heat exchanger's capacity to transfer heat, leading to lower efficiency and higher energy consumption.
The difficulties of cleaning a fouled heat exchanger present a significant challenge to the maintenance and operation of chemical, petroleum and food processes. With internal contamination, heat exchangers cannot usually be cleaned using normal methods (blasting, brushing, etc). 
The Benefits of Cleaning Heat Exchangers
Cleaning heat exchangers is essential to maintaining their efficiency and prolonging their lifespan. 
There are a variety of cleaning methods available, including chemical cleaning, mechanical cleaning, and high-pressure jet washing. These methods can help to remove dirt, debris, and other buildup from the heat exchanger's surfaces, restoring their efficiency and prolonging their lifespan. 
The combination of chemical, pyrolysis and ultrasonic cleaning has proved an excellent way in removing industrial scale, calcium deposits, rust and carbonised oils from the tubes and other cavities within heat exchangers. Submersion in an ultrasonic cleaner with the appropriate chemical restores heat exchangers to optimal performance with no damage.
In addition to improving efficiency, cleaning heat exchangers can also improve safety. 
The Importance of Safety in Heat Exchanger Maintenance
Buildup in heat exchangers can lead to fires, explosions, and other hazards if not properly removed. 
Regular cleaning can help to prevent these incidents and keep workers and equipment safe. Heat exchangers are exposed to high temperatures, which can increase the risk of fires if not cleaned properly. A regular cleaning and maintenance schedule is crucial to ensure the safety of the workers and the equipment.
Take a look at how we take a highly contaminated heat exchanger and restore it to 'nearly new' condition by using a combination of cleaning methods.
Cleaning heat exchangers is an important step in maintaining the efficiency and safety of industrial and commercial systems. By regularly cleaning and maintaining heat exchangers, companies can save energy, reduce emissions, and prolong the life of their equipment. The regular effective cleaning and maintenance of heat exchangers is crucial to ensure the safety and efficiency of the manufacturing process.