How to Perform a Foil Test in an Ultrasonic Cleaning Bath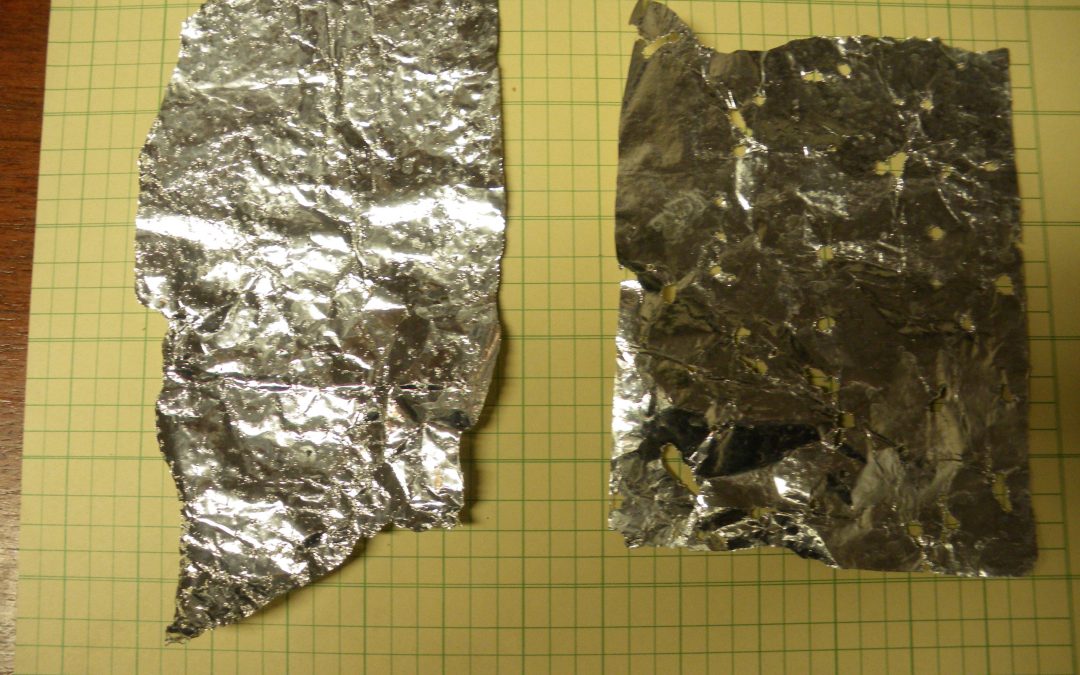 When a customer asks us how they can check the performance of their ultrasonic tank, the easiest way to do it is through a foil test.
It is really easy to do and all you need is a piece of aluminium kitchen foil and your ultrasonic tank!
Firstly you want to fill your tank with clean mains water with no chemical in. A lot of ultrasonic chemicals will react with aluminium, especially thin foil.
Next you want to take a small square of aluminium foil, 10㎠ should do it.
Then, using gloves, you need to hold the foil under the solution for 30 seconds. While doing this, try to keep the foil straight and avoid it curling in on itself as this will not give the required results.
Next you want to hold the foil up to a light and see the results.
Good result
If the ultrasonic bath is working effectively then what you should see is an even covering of pinprick holes throughout the foil. The holes should be relatively uniform in size and be evenly distributed.
Bad result
If the ultrasonics are not working correctly you may see little or no holes on the foil. This would indicate that some or all of the transducers are no longer working.
Patchy holes
Another result you may see is large holes on some parts of the foil and little to no holes on other parts. This is caused by there being an ineffective or missing sweep frequency. This results in "Hotspots" of ultrasonic activity which can seriously damage your parts if not fixed.
Repeat
For the best results, repeat this test in different parts of the tank to make sure there is consistency throughout. The larger the tank, the more tests should be carried out.
For a free trial clean, a no-obligation discussion, or even a visit when the current situation permits, just call us on 01924 495 975 or e-mail Toby on toby@sonicsolutionsltd.com