The Worst Ultrasonic Cleaning Job we Ever Did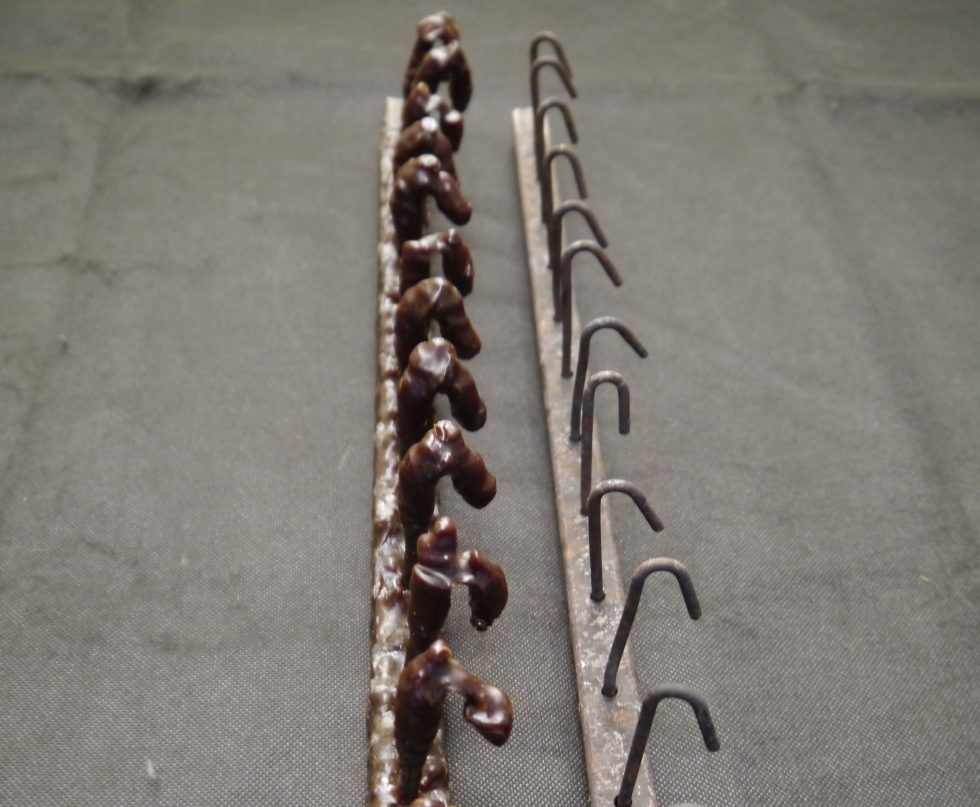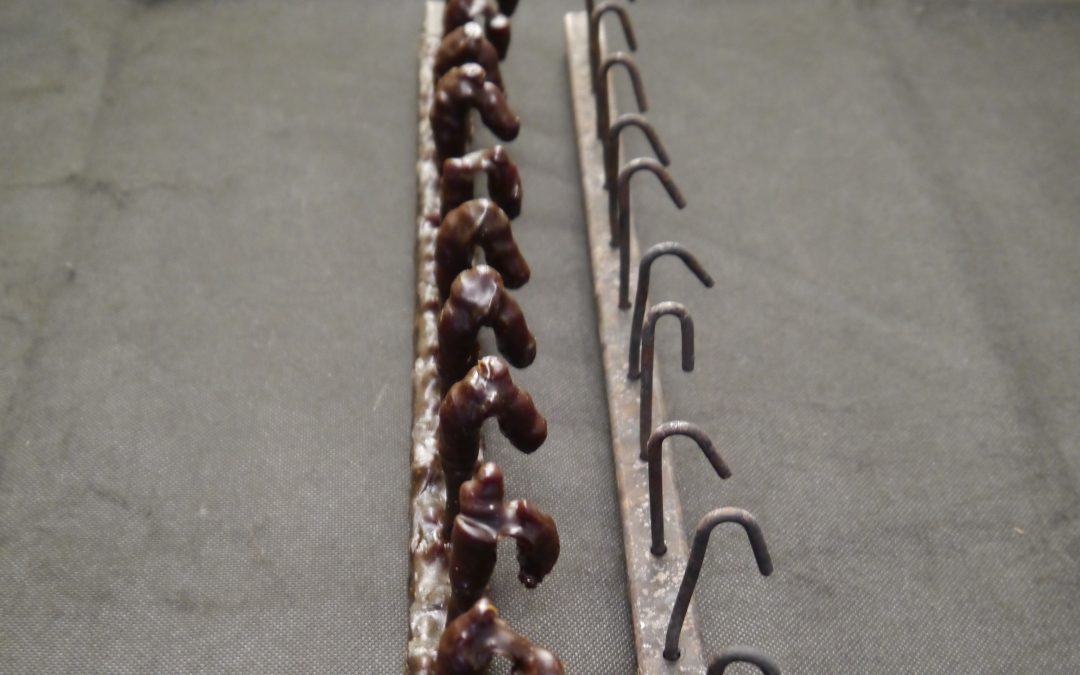 Here at Sonic Solutions, we pride ourselves in being experts in industrial cleaning.  With a combined experience of nearly 30 years, we have seen hundreds of different items and contaminants from many different industries. Even with all this experience however, we can still make mistakes in assessing jobs.
Now to be clear, we are happy to take on any cleaning job. As long as we can fit it in our tanks, it doesn't matter how dirty it is. Assuming the price is right for both parties, we will get stuck in without hesitation. Although our number one goal here at Sonic Solutions is to provide an outstanding service to help our customers with their cleaning needs, the pricing on jobs is relevant as it keeps the roof over our heads.
So what was ut about this job that was so bad I hear you ask?
The job came from a company that manufactured springs. They had hundreds of these rows of hooks that they would hang the springs on to spray with a coating. These hooks had been in process for over a year and had a large build-up of the coating on them. They approached us for assistance in cleaning them and we happily obliged. We found out that this coating softened up with heat and was fairly easy to remove so it shouldn't be a big job. We quoted accordingly and got the job.
Now I can't remember exactly how or why we came to this conclusion (we have probably suppressed the memory) but we were extremely wrong!
I remember first seeing them come in. Stacked a meter high on a pallet all tangled together. The sticky coating making them attach themselves to one another. And that was just the beginning !
Within 5 minutes of us starting, we knew we'd made a mistake. Yes the heat in the ultrasonic tank was enough to soften the coating. But it just turned into a gooey mess that stuck to everything it came into contact with. The coating was so thick that ultrasonics were ineffective, but we said we'd get them clean, and we are men of our words!
We had to change our approach. Like a knight whose sword was blunted, our main weapon of ultrasonic power was useless. We had to resort to more primitive techniques. We would place the rows of hooks in the heated bath to melt the coating down. Then sat over a bin, we used scrapers to go over each one and remove the thick of the contaminant.
Two days of scraping later and we have a pile of "almost" clean hooks. But will they be acceptable to the customer? We doubted it. And plus, we had our reputation to think about!
With ultrasonics being out of the question, we turned to another arrow in our quiver. Pyrolysis!
Pyrolysis works by heating items up to around 400 – 500°C in a vacuum chamber without oxygen. This removes any organic material leaving just your metal parts. So we resorted to pyrolysis to finish off the job.
By the time we had finished, the hooks were looking great and the customer was extremely happy. We may not have made any money on the job but we did learn a valuable lesson in the process including learning a lot more about pyrolysis as an alternative or complementary process to ultrasonics. A lesson which is paying great dividends in our work in other areas like plastics recycling.
We have always offered a trial clean to customers as a way to prove our process to people but it also has another purpose. When we are quoting for a job that we have never done, a trial clean helps us to iron out the process that we will use. From choosing the right chemistry to working out how long a job will take, a trial clean helps us understand the ins and outs that will be required for a job and allows us to quote accordingly.
Since then we have still mispriced jobs. I don't think there is a company around that hasn't. But we now take extra care to think through each job in more detail to avoid a repeat of the hooks. We still joke about them to this day and we even kept one of them (with permission) in our office as a reminder. We did throw it away when we moved unit a couple of years ago but the lesson still sticks with us.
Do you have a cleaning job that could become our new worst job ever? For a free trial clean, a no-obligation discussion, or even a visit when the current situation permits, just call us on 01924 495 975 or e-mail Toby on toby@sonicsolutionsltd.com