Where does Ultrasonic Cleaning not work?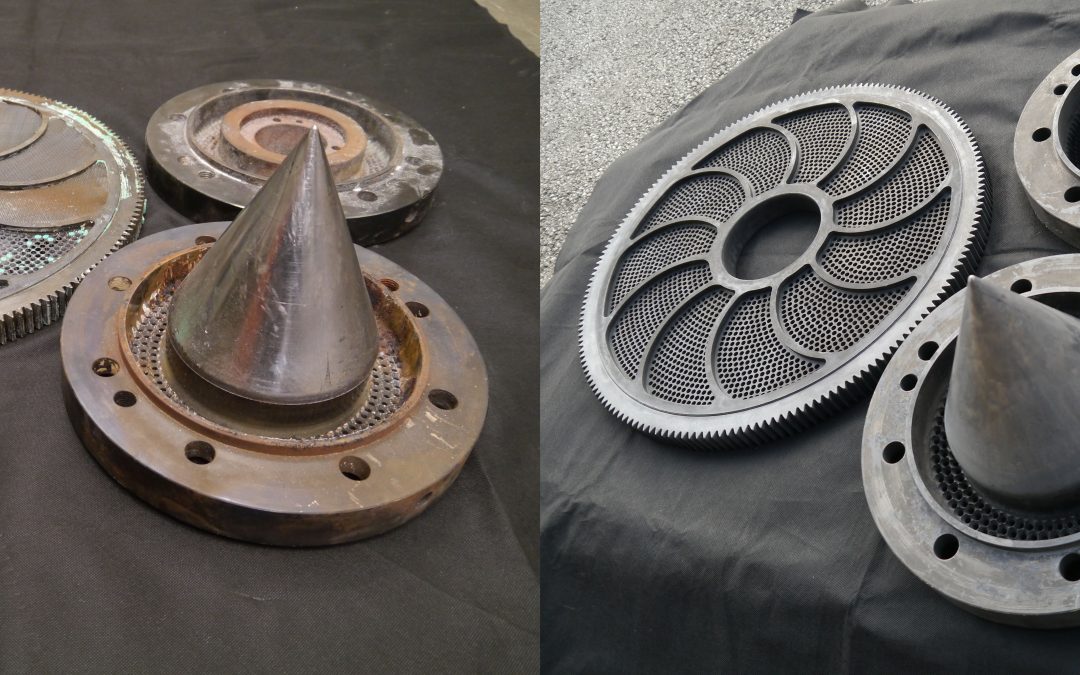 While ultrasonics can remove virtually any contaminant from any material they are particularly best suited to the following general situations:
Removal of limited quantities of contaminant from hard surfaces;
Removal of contaminant from hard to access openings and chambers;
Removal of contaminants from finely made items where it is not possible to apply abrasive or stronger chemical cleaning methods;
Conversely, ultrasonics are less well, or even not suited at all, in the following situations:
Where there are large levels of contamination on the items being cleaned jet spray, media blasting or heat treatment are usually more effective (although a simple pre-cleaning process may well make it suitable for economic and effective ultrasonic cleaning);
Where contaminants are effectively bonded to the item, as opposed to simply adhering to it. Heat or abrasive based cleaning methods usually make more sense in these situations;
Where items cannot be safely submerged in the solution, or drying is particularly difficult;
Where items are soft, therefore absorbing ultrasonics rather than allowing it to remove the contaminant from it.
Sometimes a dual process is needed, for example with the photo above. Ultrasonics alone wouldn't remove the melted plastic from the holes. We decided our best course of action would be to burn it out using pyrolysis which got rid of all the plastic. We were then left with bare metal which was covered in surface rust which ultrasonic cleaning is perfectly suited for. This left the item looking like new.
If you have any questions about whether ultrasonic cleaning is right for your job or to book a Free Trial Clean, please get in touch and talk to one of our friendly cleaning experts who can give you guidance on the best cleaning method for your needs. Call us on 01924 495975 or email sales@sonicsolutionsltd.com